Phnom Penh - Hmmmm
21st to 25th November 2016
Phnom Penh is a strange fish. After several days here, we both came away unsure of how we felt about it.
It is certainly a city that has seen a lot of pain in the last century. Phnom Penh still bears witness to the pain of the Khmer Rouge regime on a daily basis. Much of the tourism draw to Phnom Penh is centred around memorial sites from this time, such as Tuol Sleng Prison and the Killing Fields. (I've written a separate post on these if you fancy an emotional read!)
I don't think this was the whole reason we felt unsure of the city, although visiting these places did contribute to our lower-than-usual mood while here.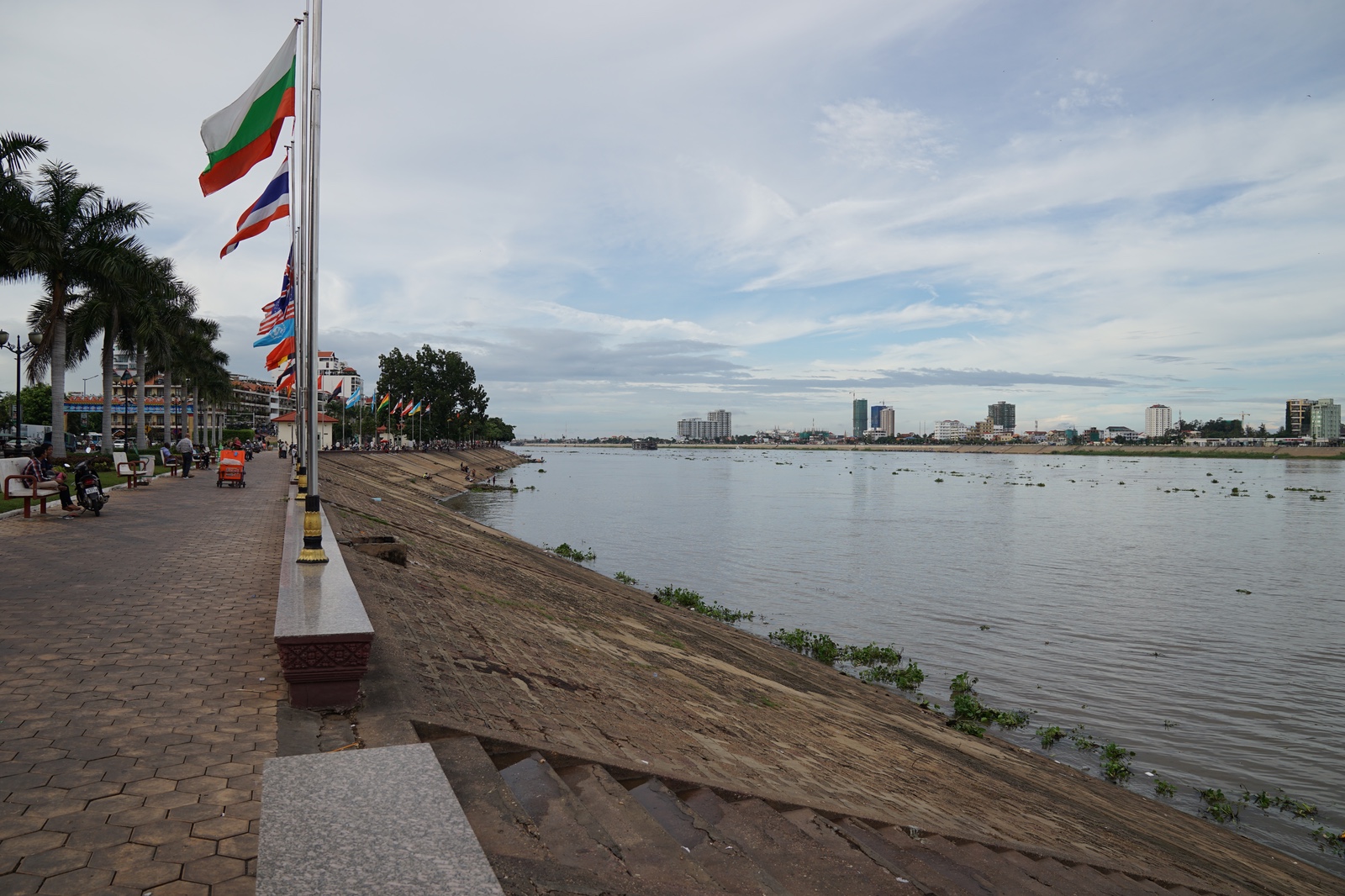 Don't get me wrong, there were plenty of things I liked about Phnom Penh.
There are many businesses working for the good of others. One example is Daughters of Cambodia, a gorgeous craft shop and cafe, which helps women escape from working in brothels, giving them a steady job and a creative output.
Another is the fantastic restaurant Laura found for us on our first night, Mok Mony. This small restaurant has an array of enticing and unusual flavours to try, such as coffee roasted ribs, tender spiced beef in betel leaves, deep fried frogs legs, and crispy baked bananas. The owner is so enthusiastic, and encourages you to try many new things. Anything you don't like, they will take back without charge and with no questions. He gives any returned food or leftovers to homeless people in the city.
Around the palace area, you'll find a long, wide walkway with statues and monuments dotted at intervals. In the evening, this large space turns into a gathering place for families and friends, who settle in to have fun. When we discovered this, we saw a large group, looking very much like a flash mob. They were following a leader, break dancing in formation like a massive community dance class. In the next section, there was a heated game of football in session. All around, people chatted and ate dinner, babies tottered about, and music played.
There are lots of restaurants and bars to relax in, and we had a fun, friendly spot to rest our heads at Mad Monkey Hostel.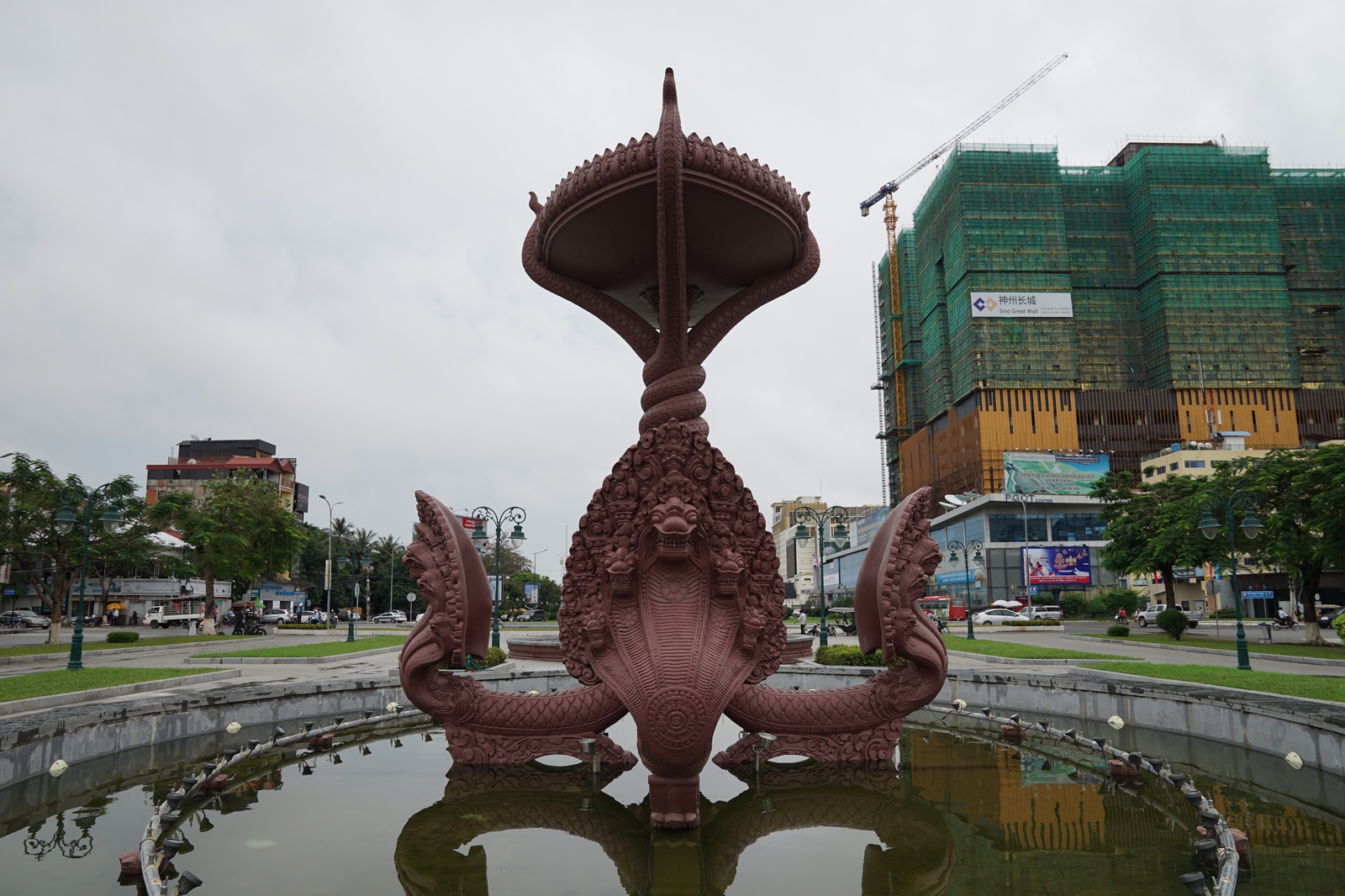 So why the strange fish sentiment?
I think it's because we didn't feel we could walk around and explore freely as we do in other cities. This was because of the humidity, the traffic, and the clutter and rubbish on the paths, leaving you no space to walk.
Others we've spoken to since leaving the city have echoed this feeling, so perhaps that's just Phnom Penh's personality. You can take it or leave it; this city isn't about to apologise, nor should it.
Phnom Penh Snapshots
Discovering how surprisingly tasty frogs legs could be at Mok Mony.
G&Ts with Laura and Sean at the FCC (Foreign Correspondents Club).
A monk asking for a selfie with me at the National Museum.
Rooms packed with colossal stone carvings of Buddha, Vishnu, Ganesh, and Shiva at the National Museum.
Stepping into a quiet laid-back, tropical feel at Botanico Bar, a tiny oasis in a busy city.
Our first cinema visit in 2 months, in a small room above a pub, packed with squashy beds and easy chairs.
The call of "Tuk tuk?" everywhere we went!