Siem Reap: Biking our way through Angkor
1st to 6th December 2016
Our last stop in Cambodia was Siem Reap, home to the majestic temples of Angkor.
The Temples of Angkor - Vast and Varied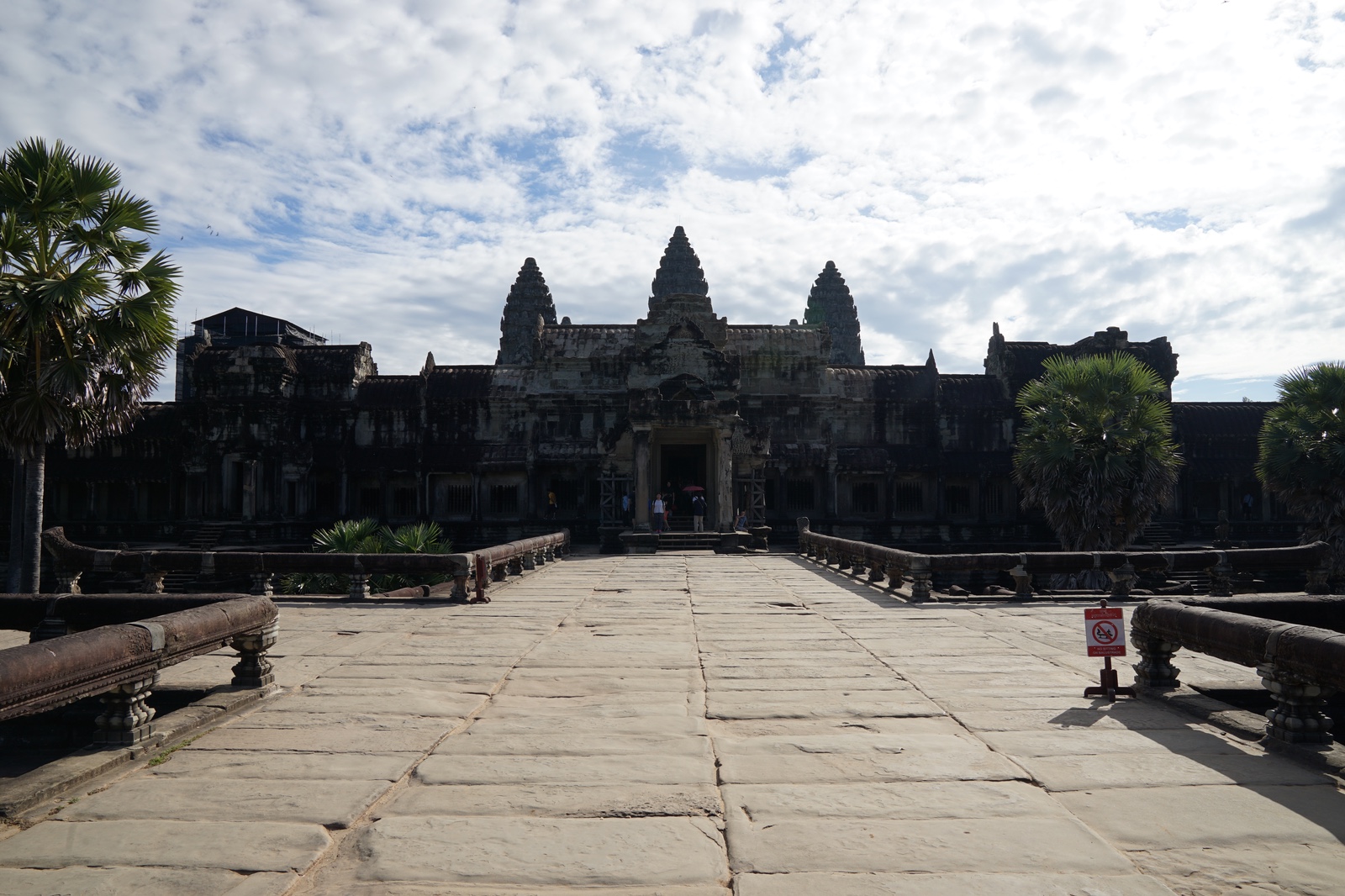 The UNESCO World Heritage Site of Angkor is a series of sprawling temple complexes dotted around a large park / forest just outside the city of Siem Reap.
These temples were built during the Angkorian period of Cambodia's history (spanning from about AD802 to 1432). Each temple was built by a different king as a display of power and wealth. Basically, they were all trying to outdo each other with bigger, more elaborate temples. It reminds me of the fierce decoration and lights competition that goes down in different housing areas of Dublin at Christmas!
Although Angkor Wat is the most famous, there are many different temples to explore, each with its own distinctive characteristics.
What surprised me was how captivated I was with the parklands themselves. The temples are spectacular, of course, but I wasn't expecting to get so absorbed in the landscape surrounding them.
Mountain Biking the Temples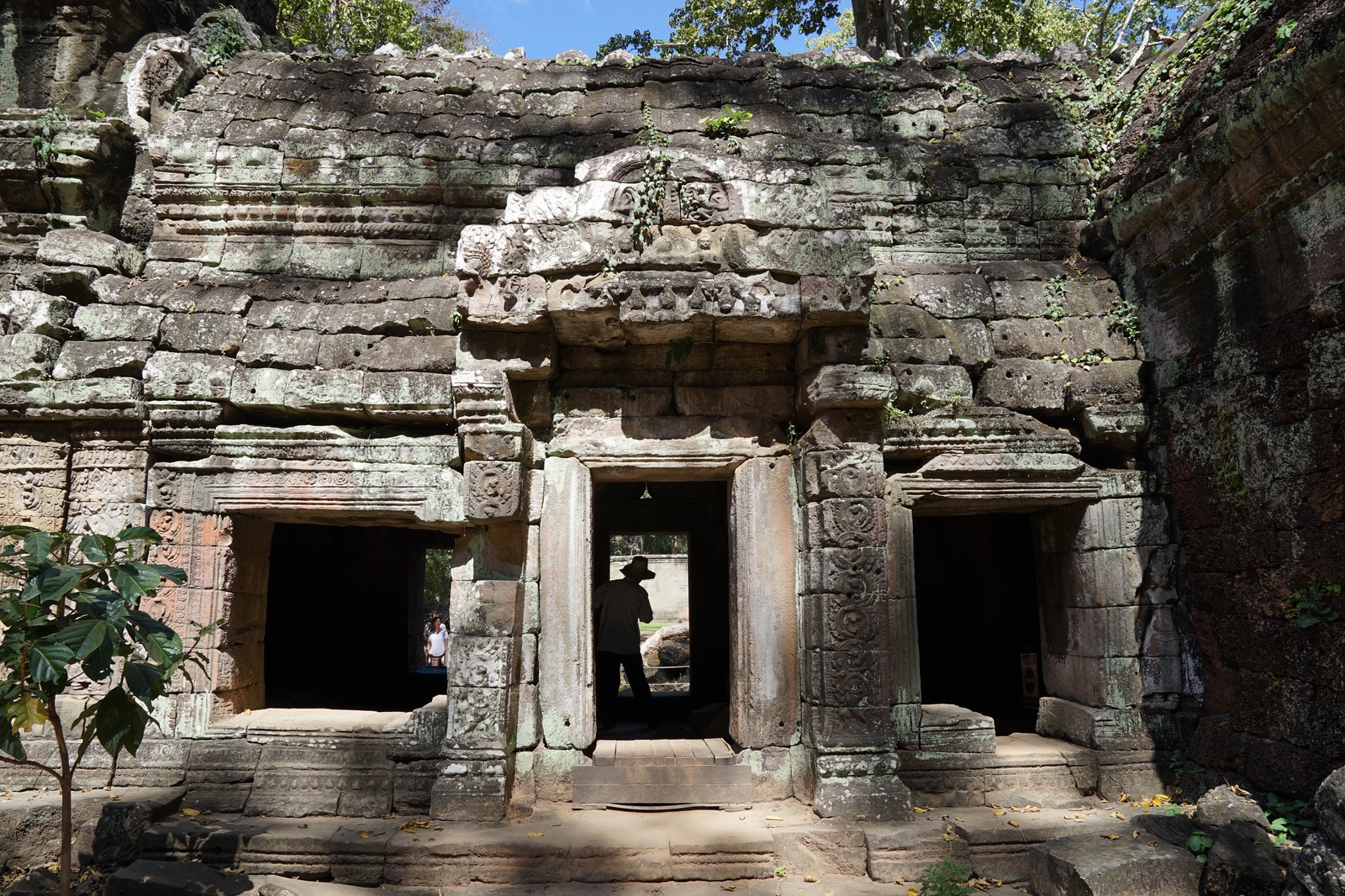 When we were planning our time at Angkor, we wondered about the best way to explore without missing highlights and avoiding "temple burnout".
Luckily, our friend, Laura had been in Siem Reap a week before us and recommended an off-road mountain biking tour with the Khmer for Khmer Organisation (KKO). It turned out to be the ideal way for us to explore. (KKO is also doing some great things in Siem Reap, so definitely a good NGO to support if you're heading that way).
The Secret Garden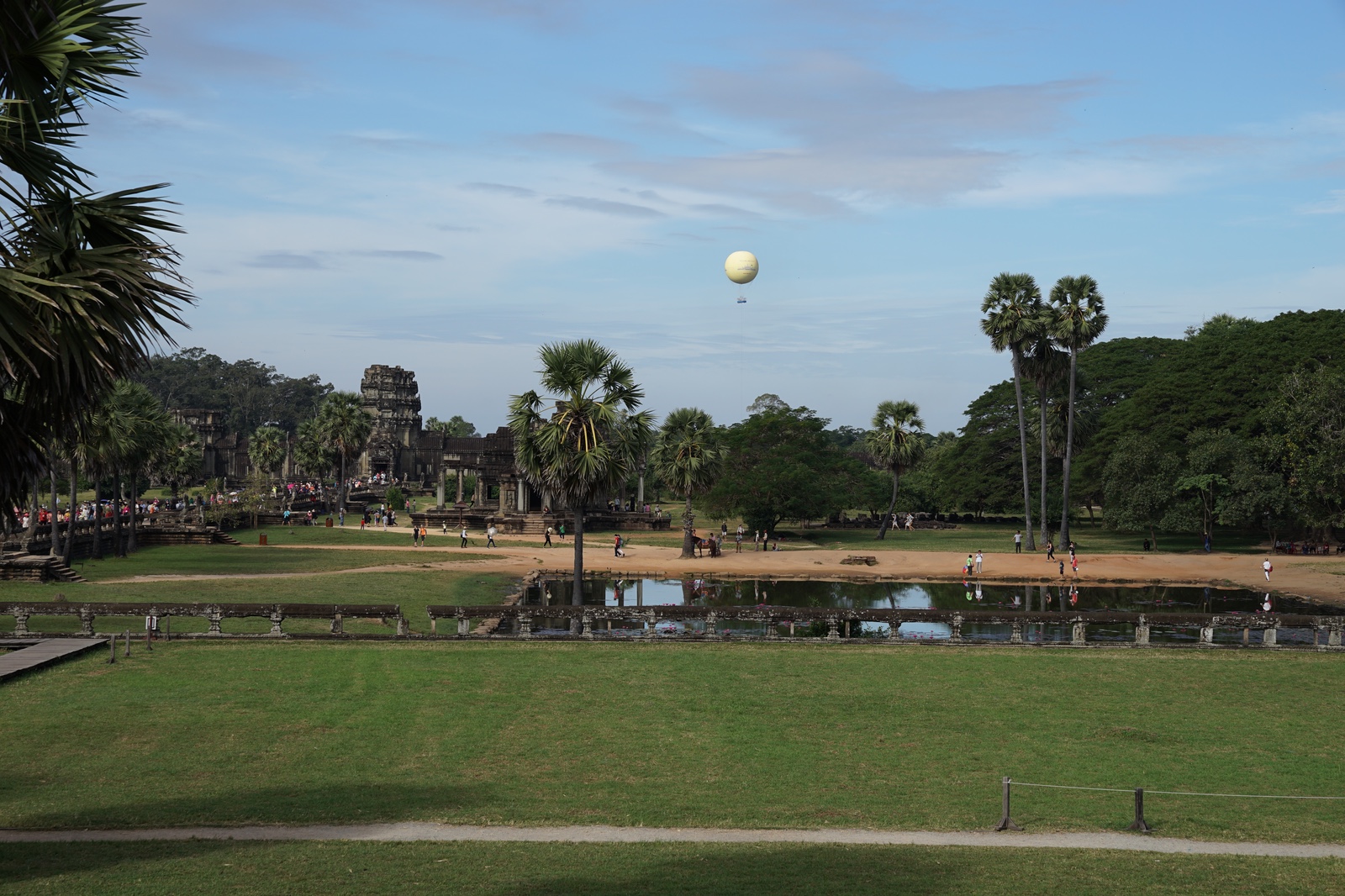 When you read guidebooks and webposts about exploring Angkor Wat, you'll always read about the hoards of tourists and tips to "beat the crowds". It seems like a near impossible task, especially as about 80% of the tourist population in Siem Reap is up with the larks to catch the sunrise over Angkor Wat.
However, our tour with KKO achieved the near impossible. We encountered the crowds at Angkor Thom, Bayon, and Angkor Wat, but otherwise our small group of 6 (including our 2 guides) felt like we had this overgrown Secret Garden of Angkor almost to ourselves.
We cycled over 40km, covering a huge chunk of Angkor. Our nifty mountain bikes enabled us to scoot down quiet lanes and off-road through the jungle.
We had plenty of breaks where Lyna, our guide filled us in on the history of the temples and gave us time to wander around.
Outside of Time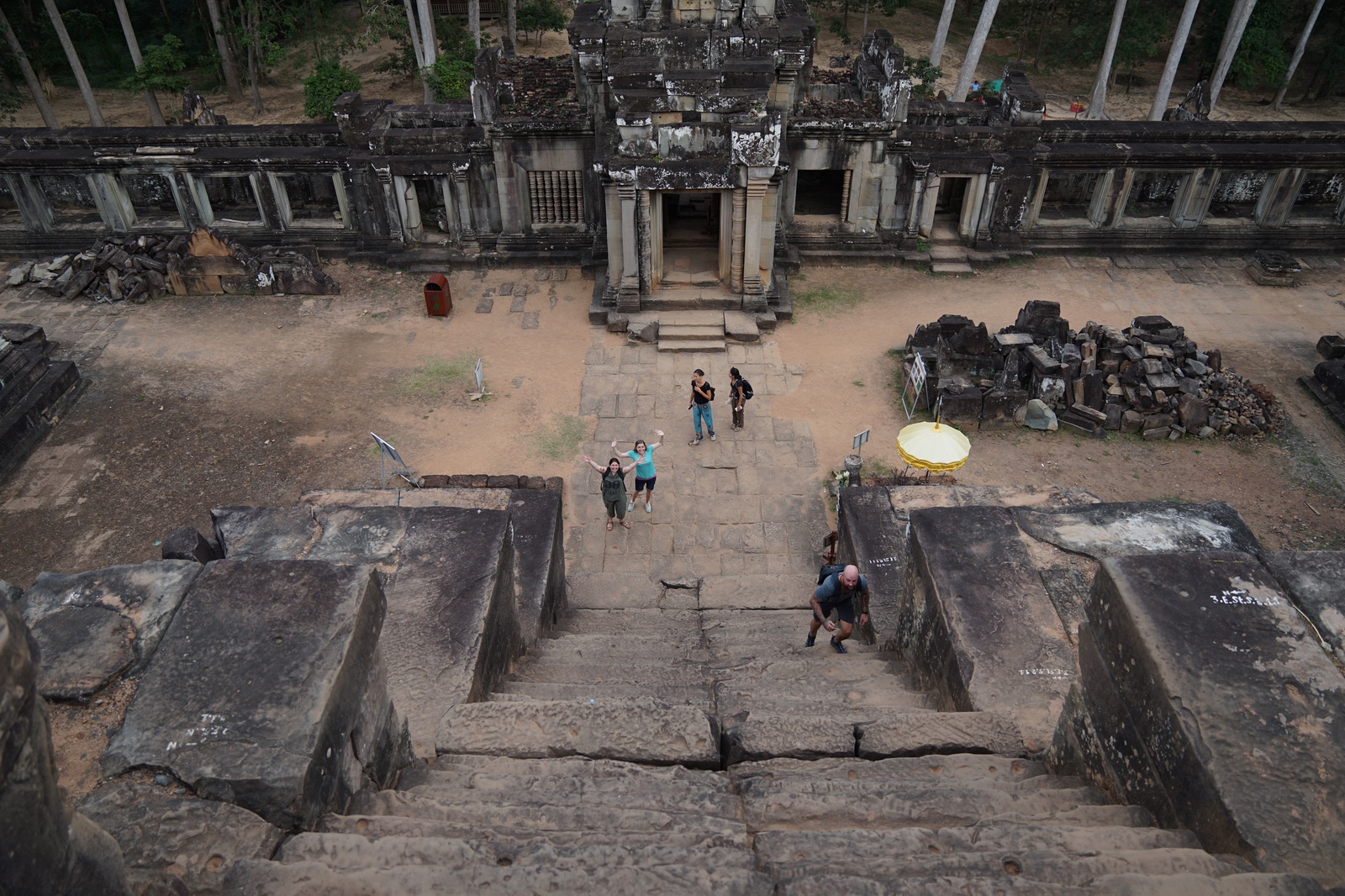 The temples of Angkor feel like a step outside of the time we live in. Sure, there are street vendors, cars, tuk tuks and lots of other tourists around, but as you stroll through the stone corridors of a crumbling temple, a sense of another era creeps over you.
Some of the temples we visited were truly off the main route, and haven't been restored yet. These quiet, moss covered ruins ranged from chilling and eerie, to peaceful and awe-inspiring.
Our first day ended with a quick sunset stop off at Angkor Wat. As we cycled there, through the dusky park, I felt (despite burning thigh muscles) very happy that we chose to do this tour. We met 2 really fun people, Anna and Oli, and were able to experience Angkor in a truly fun, memorable way.
Keeping a low profile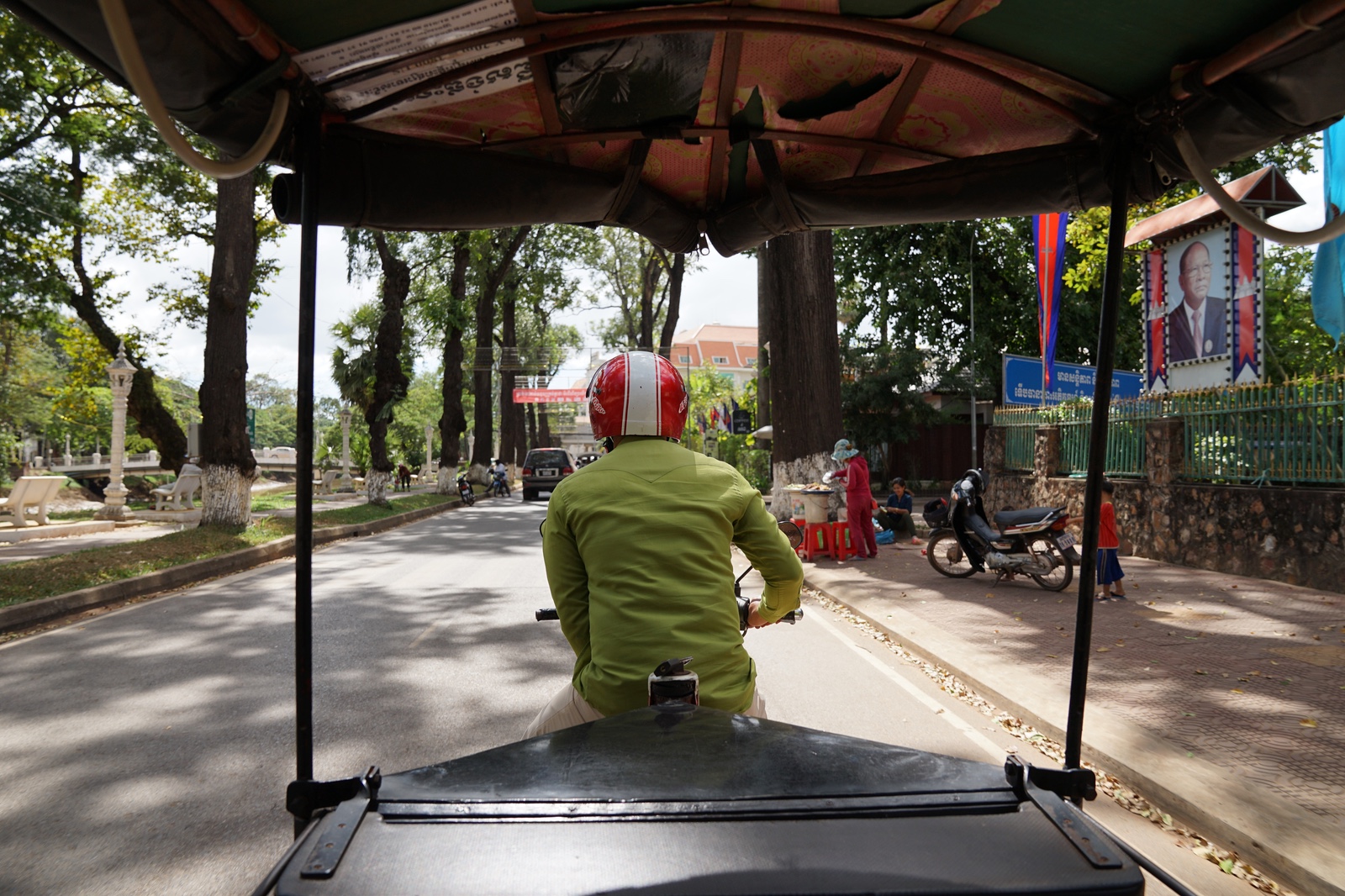 So as to exploring Siem Reap, we didn't get much further than Angkor. After 2 months of getting away with it, food poisoning and side effects from anti-malarial tablets hit with a bang.
We spent the rest of our time here hibernating, recovering, and watching our hotel's scrambled TV movie channel. Don't feel sorry for us, we got to watch Gremlins :)