Ha Long Bay - Enter the Descending Dragon
8th to 10th November 2016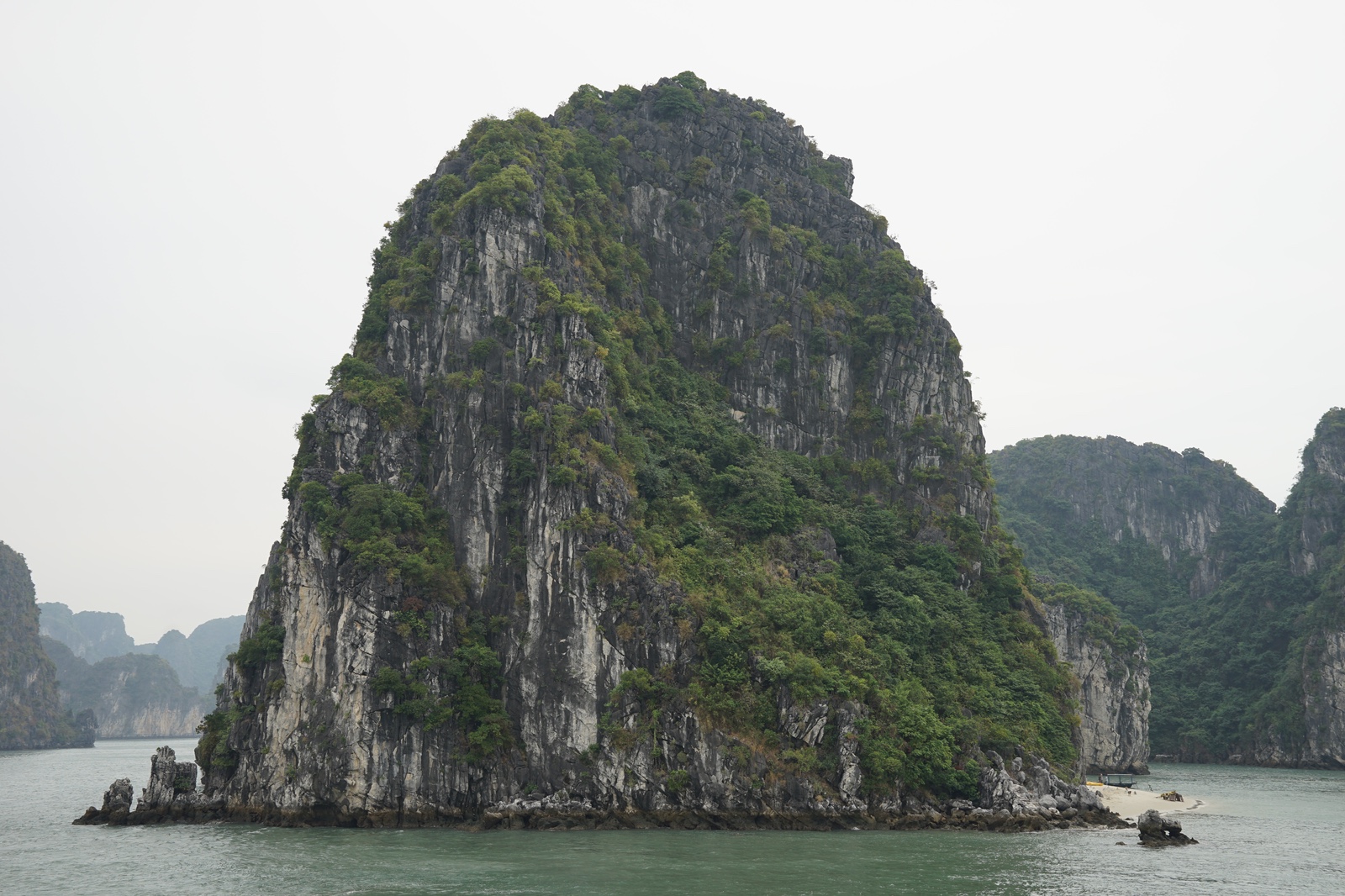 After a brief first stop in Hanoi, we headed north to Ha Long Bay to cruise around this iconic national park and UNESCO World Heritage Site.
Choosing a cruise around the bay can be a minefield. You can opt for anything from basic junkers to luxurious yachts, crossing your fingers that you've chosen a rat-free boat with decent food. Thanks to littlegreybox.net, we hit the jackpot with Paloma Cruises.
They sailed us around the sprawling bay in comfort and with the very best of cheer. I wish you could have met Mr Bean (yes really) our witty cruise manager, or seen Mr Jimmy the bar manager beaming at us all every time we came onto the dining deck (this is the infectious sunshine mentioned earlier!).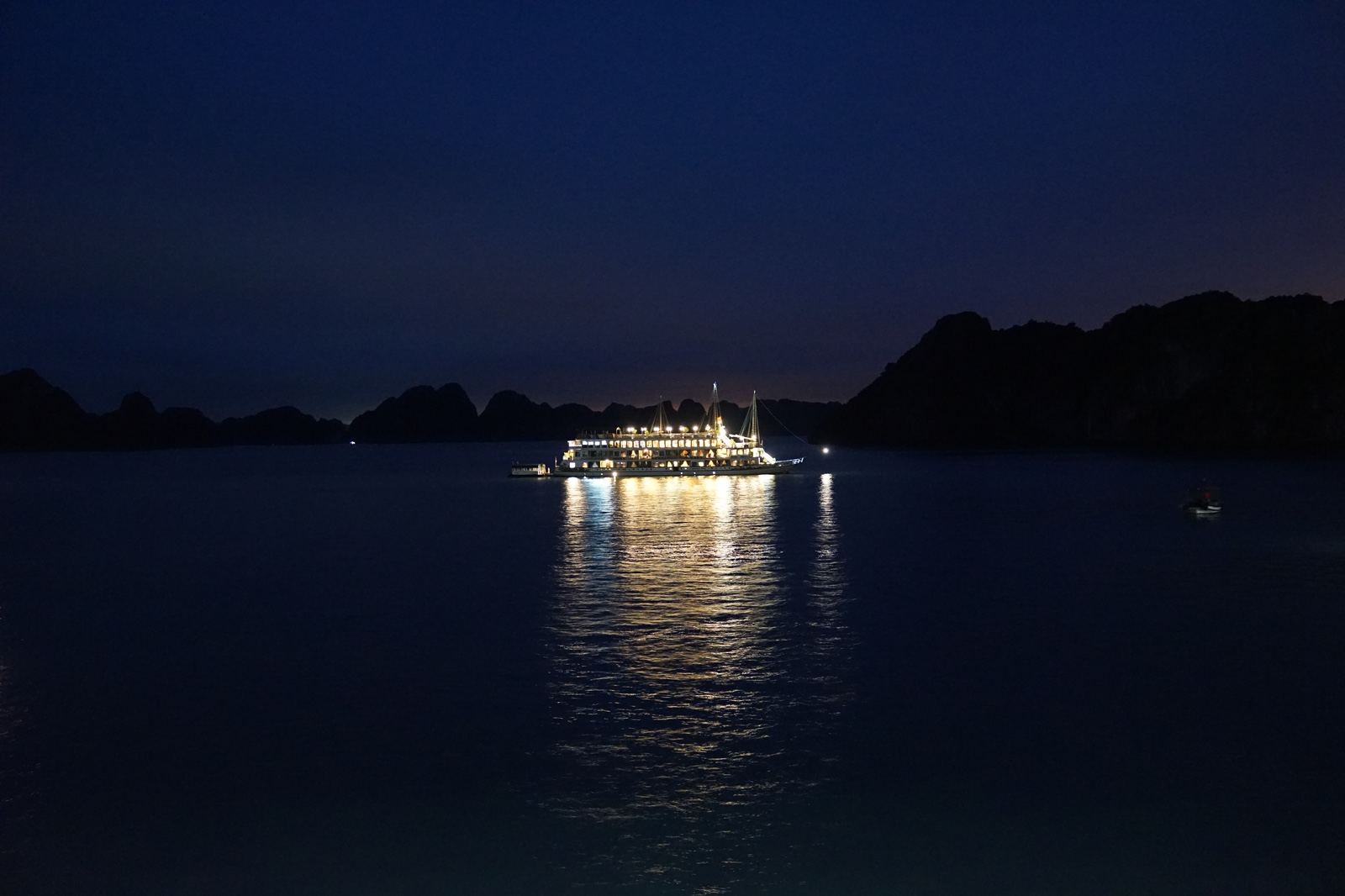 Ha Long Bay is one of those places that crops up on National Geographic photos all of the time. It's dotted with huge karst limestone outcrops that leave you gaping as you sail past.
'Ha Long' translates as 'descending dragon', and there are many dragon-related legends about the forming of the bay. My favourite is about a dragon descending to the bay to protect the Vietnamese from invaders and creating the formations by thrashing its tail around. There is, of course, a scientific explanation, but badass dragons win it for us every time.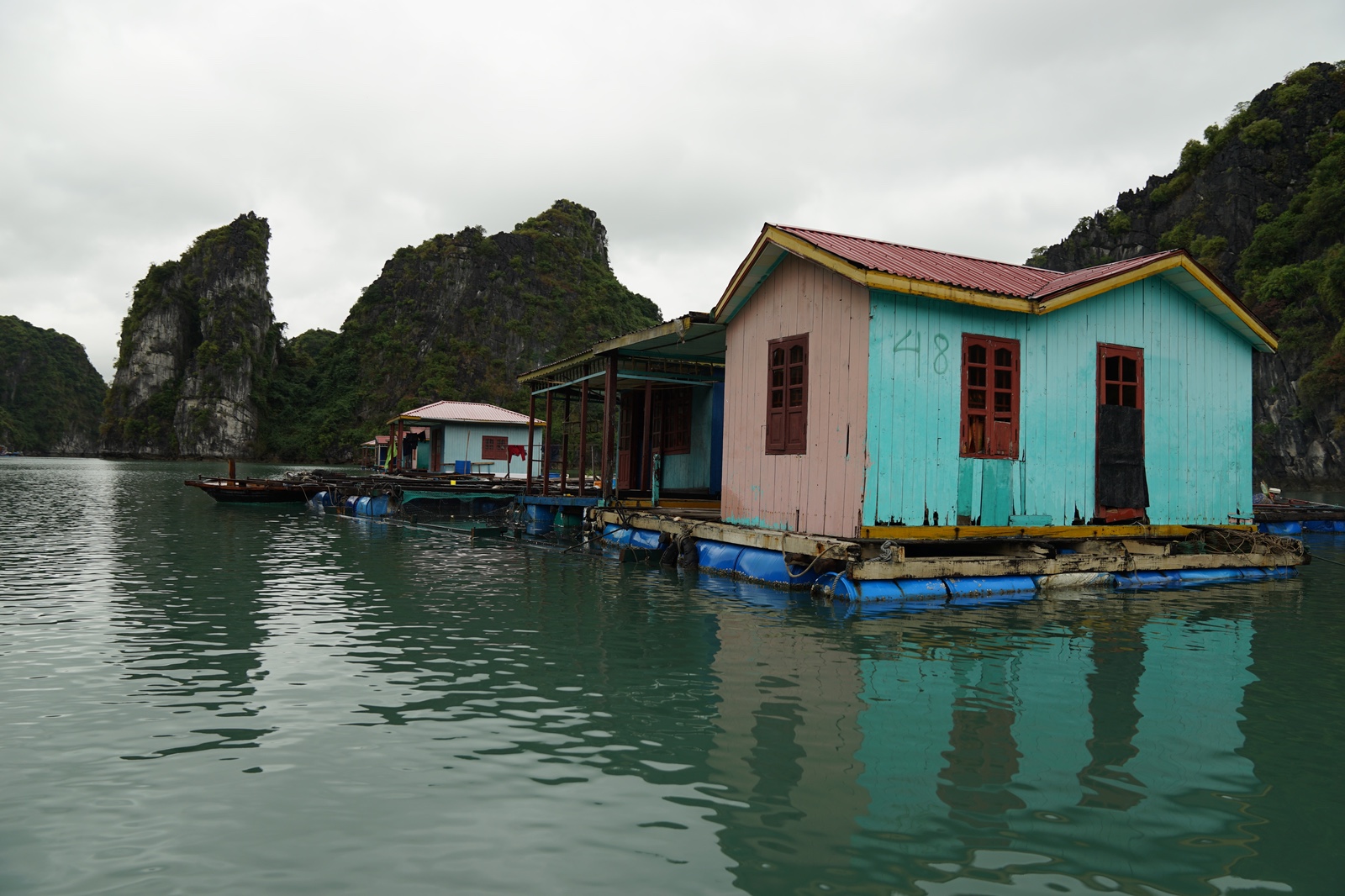 Ha Long Bay Snapshots
Kayaking through caves to find a 'secret' cove in Ha Long Bay.
Laughing with Chris and Vicky each evening on our cruise.
Probably one of the top 5 most comfy beds I have ever slept in!
Trying and failing to make the perfect spring roll.
Nick jumping off the top of the boat - go Nick go!
Boating around a floating village in the pouring rain.
Learning about pearl farming (it's a thing you know!)
A general feeling of happiness at being on a boat (cue the Lonely Island music)