Hoi An - Glowing lanterns and good wishes
11th to 16th November 2016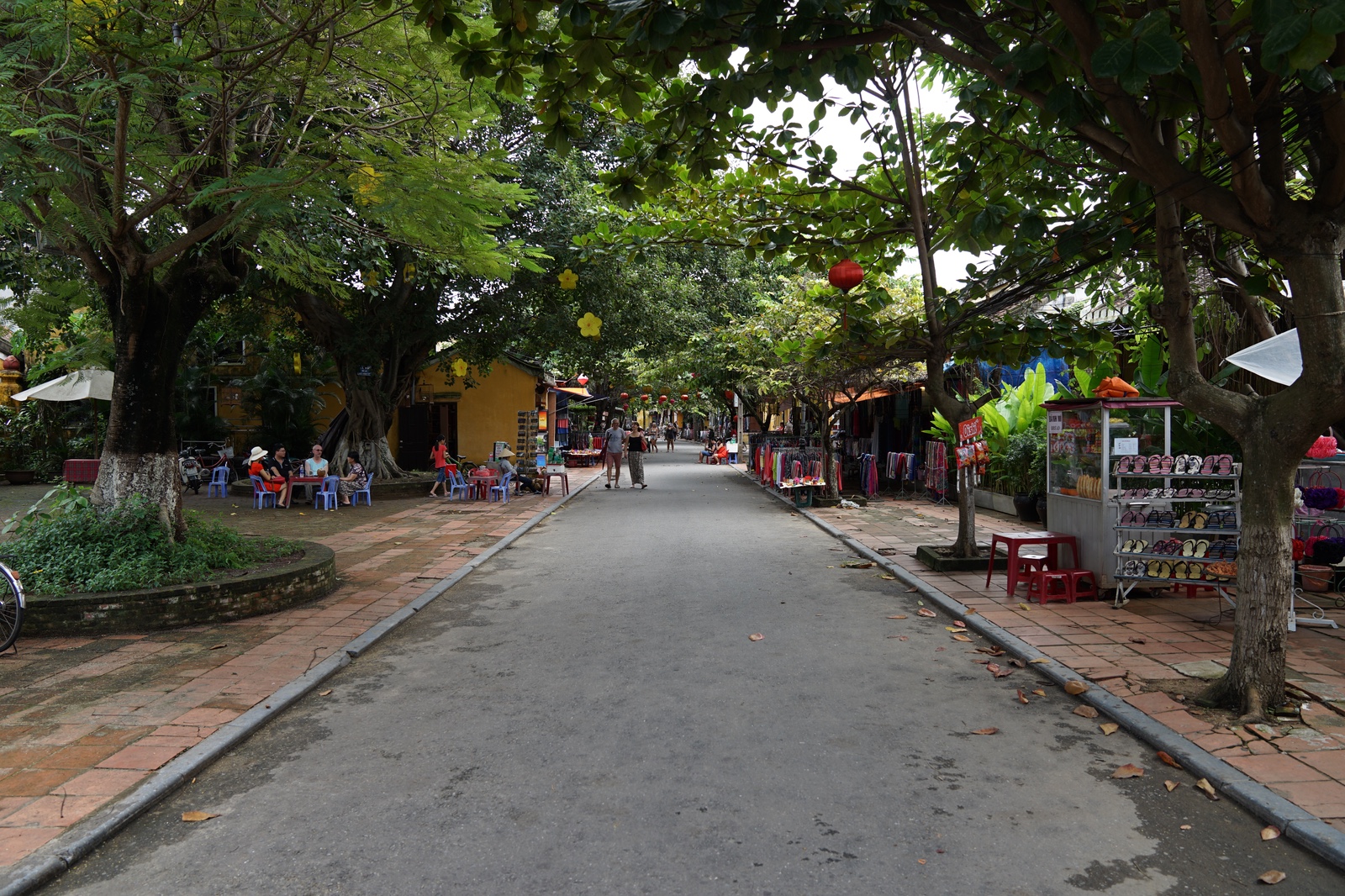 A little sad to leave our lovely cruise and the limestone towers of Ha Long Bay, we boarded the overnight train from Hanoi to Danang. Arriving disheveled and in dire need of coffee and / or beer, we hopped a taxi for 5 days of Hoi An Happiness.
Hoi An's main business is tourism, and they love it. They pull it off without tackiness, overcrowding, or any sense of a jaded attitude.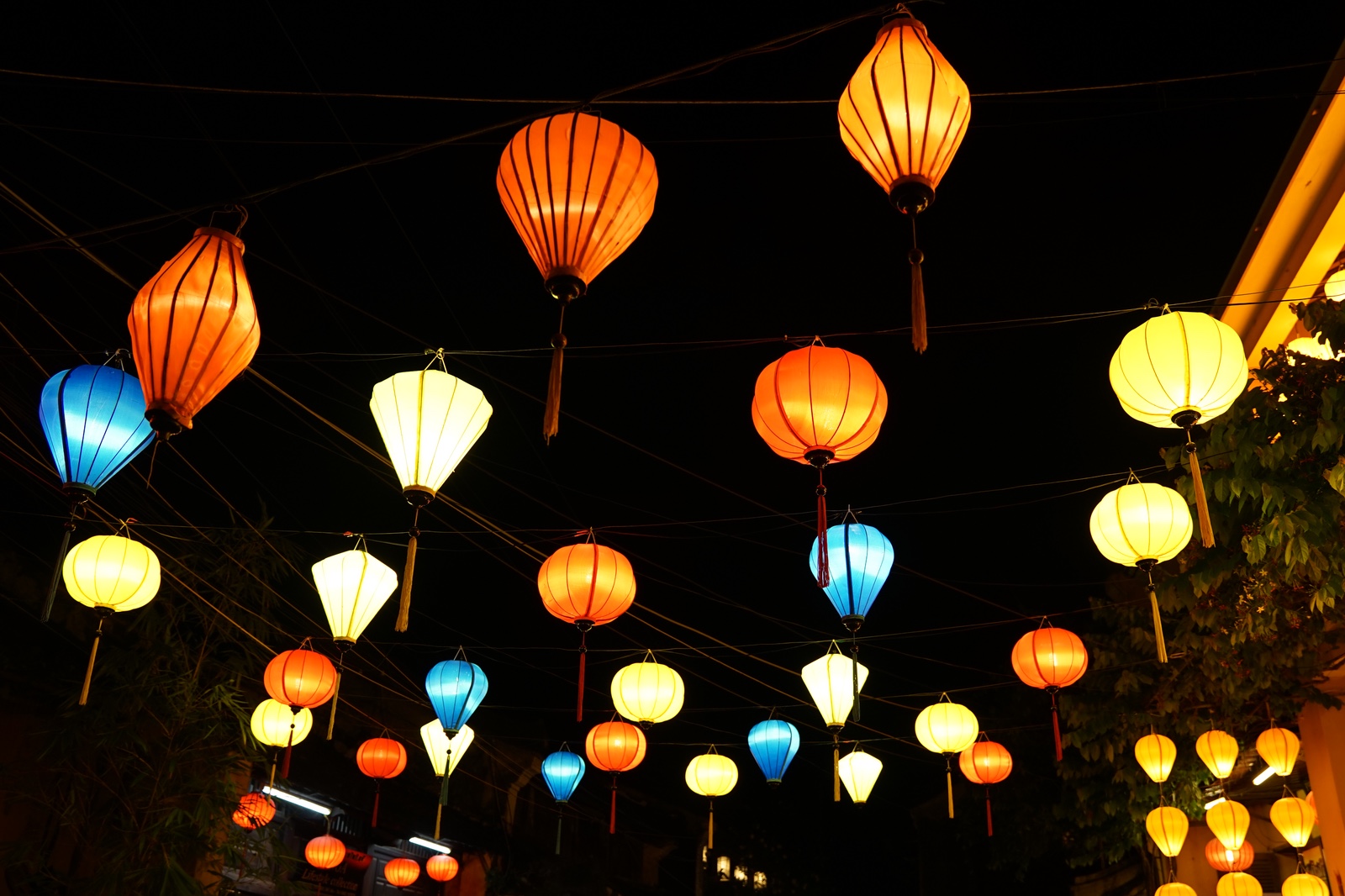 It has a beautiful Old Town, filled with temples, historic buildings, restaurants, and... lanterns!
Lanterns of every size and colour glow all around you in Hoi An. These people know all about mood lighting. Just when you think the lovely lantern glow can't get any lovelier, you reach the river and they are floating little red, yellow and blue lanterns along it. See? Total pros...
Of course, we floated our own lanterns. Life tip: when you have a chance to make a wish and float a lantern, do it.
We took a great street food tour here with Eat Hoi An. Our guide, Phuoc herded us around the streets of Hoi An, trying everything from black sesame soup to sucking snails.
At Hoi An, we also had the first beach day of our trip (and being the good Irish citizens we are, got heartily burned despite our best efforts with the sun cream).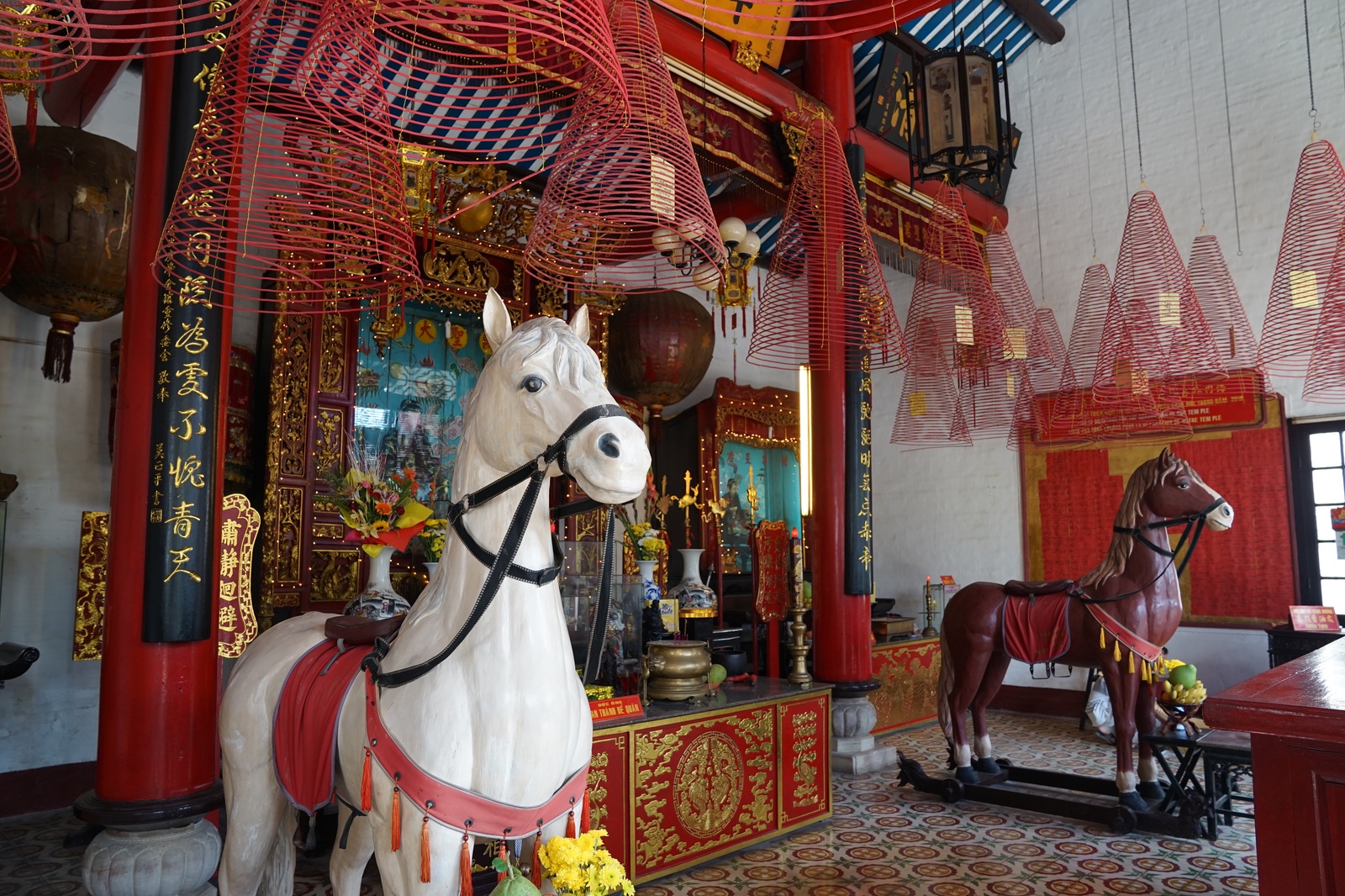 Hoi An Snapshots
Half-sleeping the night away in our overnight sleeper train, waking to the rocking of the carriages as they rattled over narrow rails.
The comforting smell of incense winding around the narrow streets of Hoi An Old Town.
Shop after shop of luscious fabrics in Hoi An, home to hundreds of ninja tailors who will make you anything you ask for (and yes, I totally caved and got a dress made!)
High-fiving with Phuoc as we drank Vietnamese beer.
Floating lanterns and chatting with our lovely new pal, Melissa during the Full Moon Festival.
The oasis of quiet in a busy city at Reaching Out, a cafe devoted to silence and tea.
Sipping fresh coconut on the beach after a truly lazy morning.
Temples packed with incense prayer coils and food offerings to various deities.
Our favourite temple which included massive dragon, carp and goat statues.
Getting photobombed by said goat statue.
Nick's 'eventful' barber visit, which ended up with a scooter lift back home.