Saigon - A contrast of old and new that draws you in
16th to 21st November 2016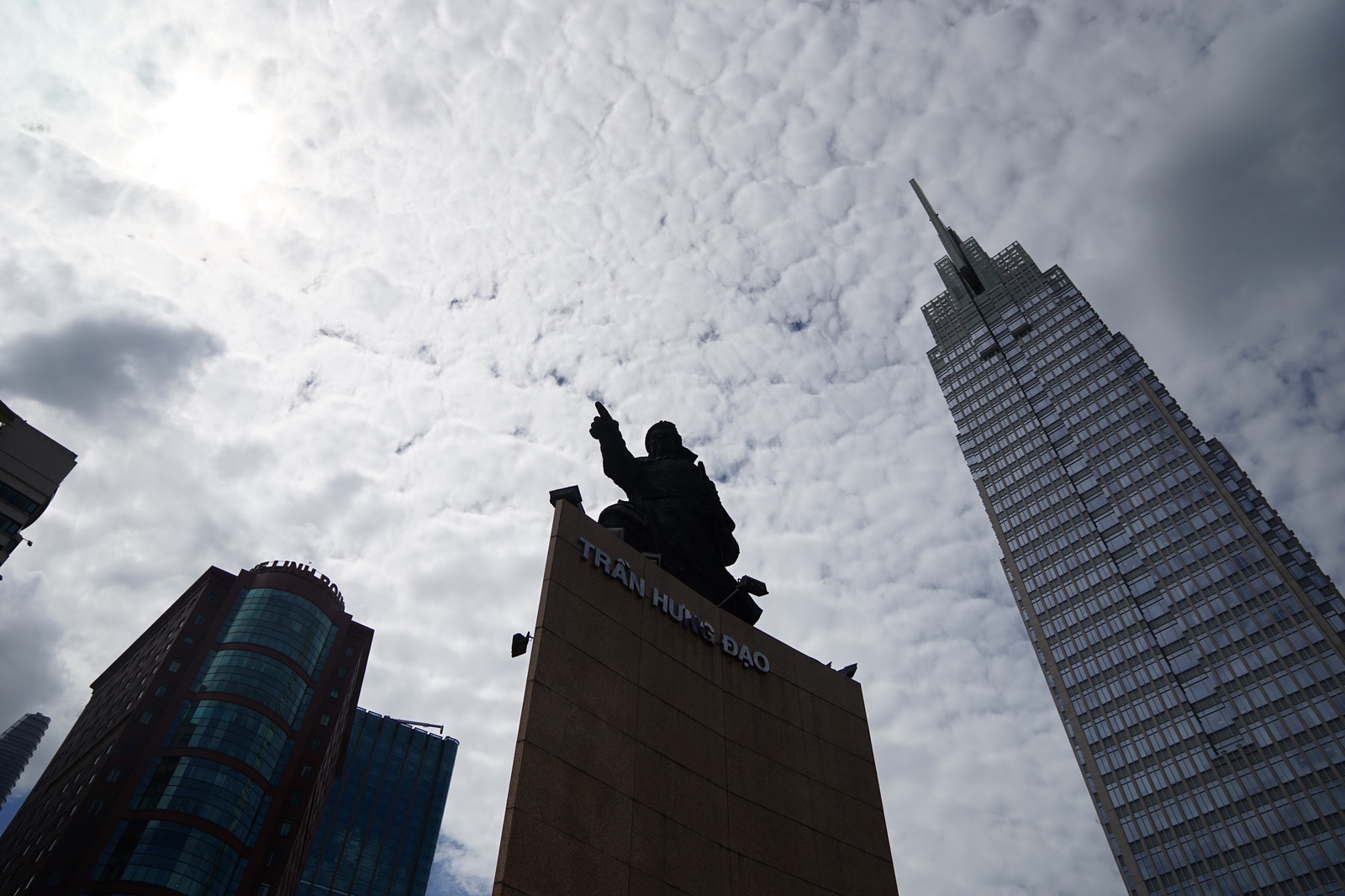 Our last stop in Vietnam, was Saigon.
Officially, it's now called Ho Chi Minh city after 'Uncle Ho', but every Vietnamese person we met assured us that it's still Saigon to them.
You hear mixed reports from visitors to Saigon, but I'm here to you that it's awesome.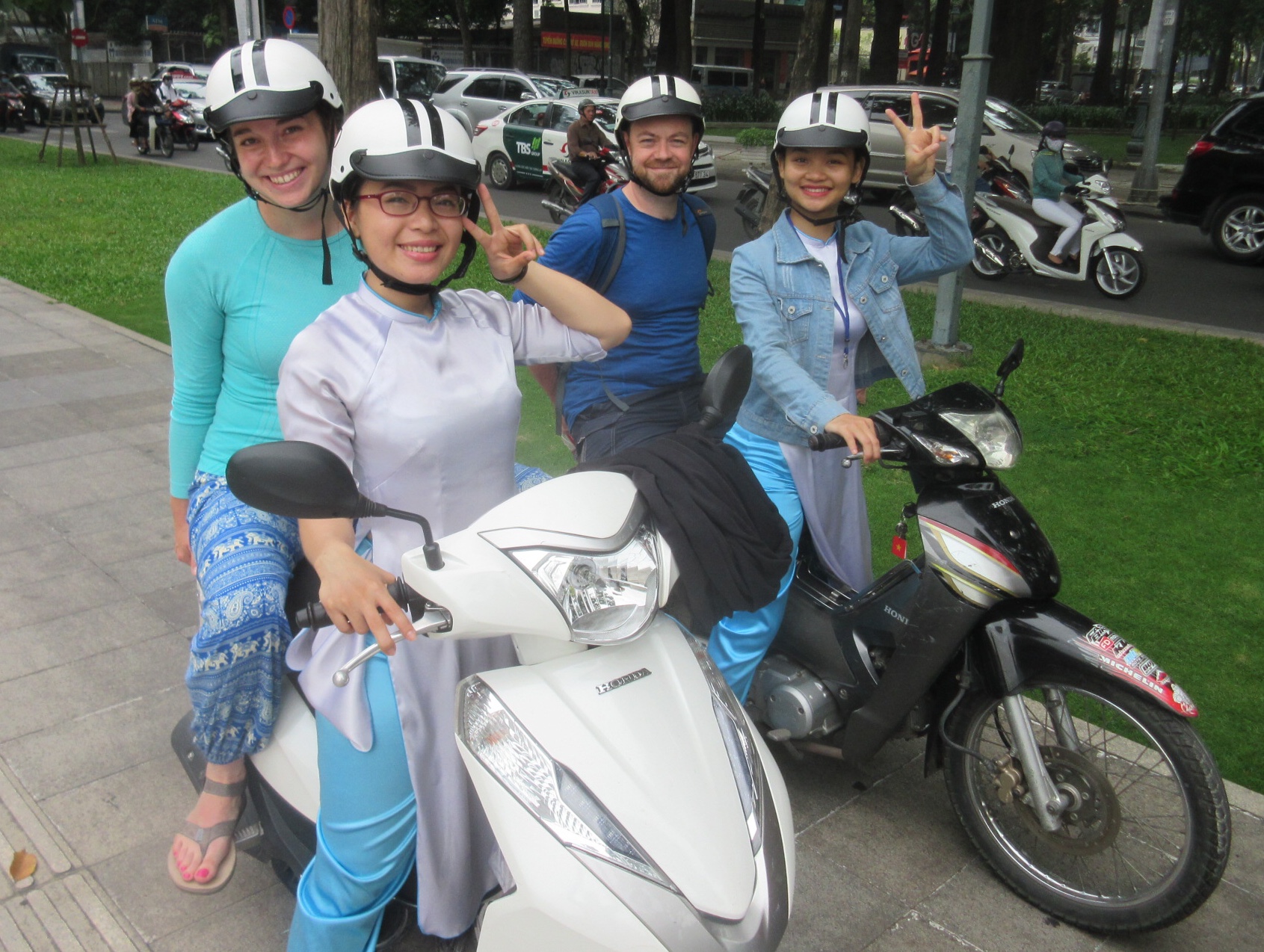 We had the best-possible introduction from the lovely gang at XO Tours. Fresh off the overnight train, we decided to push through the pain and take their Sights tour. We were so glad we did! Zipping through the early-morning streets on the back of scooters and chatting with our guides was the best possible introduction to Saigon!
We stopped at Notre Dame Cathedral, Saigon's Catholic Cathedral. Outside, we could see several couples having their wedding photos taken. Our guide, Khoi, explained that Vietnamese couples like to get their wedding photos taken several months before the wedding day so that they have the photo album to show to guests at the wedding. Also, he noted that probably none of the couples we saw were Catholic, but chose Notre Dame for its dramatic backdrop qualities!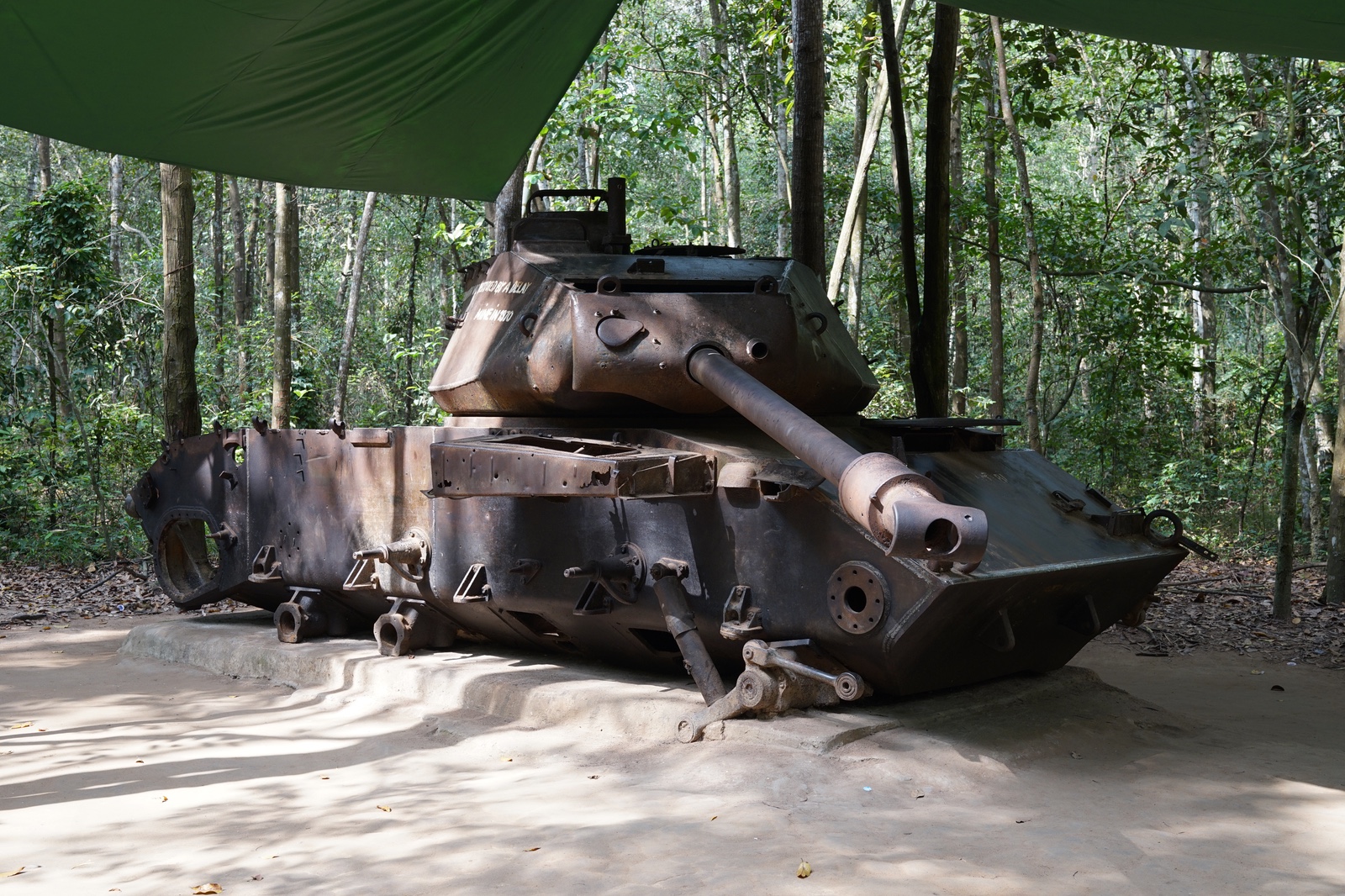 Over the next 2 days, we visited the War Remnants Museum and Cu Chi Tunnels here, both tough going emotionally, but definitely worth a trip to learn more about Vietnam's history.
There is lots going on in Saigon, with plenty of great museums, restaurants, bars and shops. You'd need at least a week to really get in an explore each district, but after our few days here, we left feeling like we had a good idea of this city's friendly character.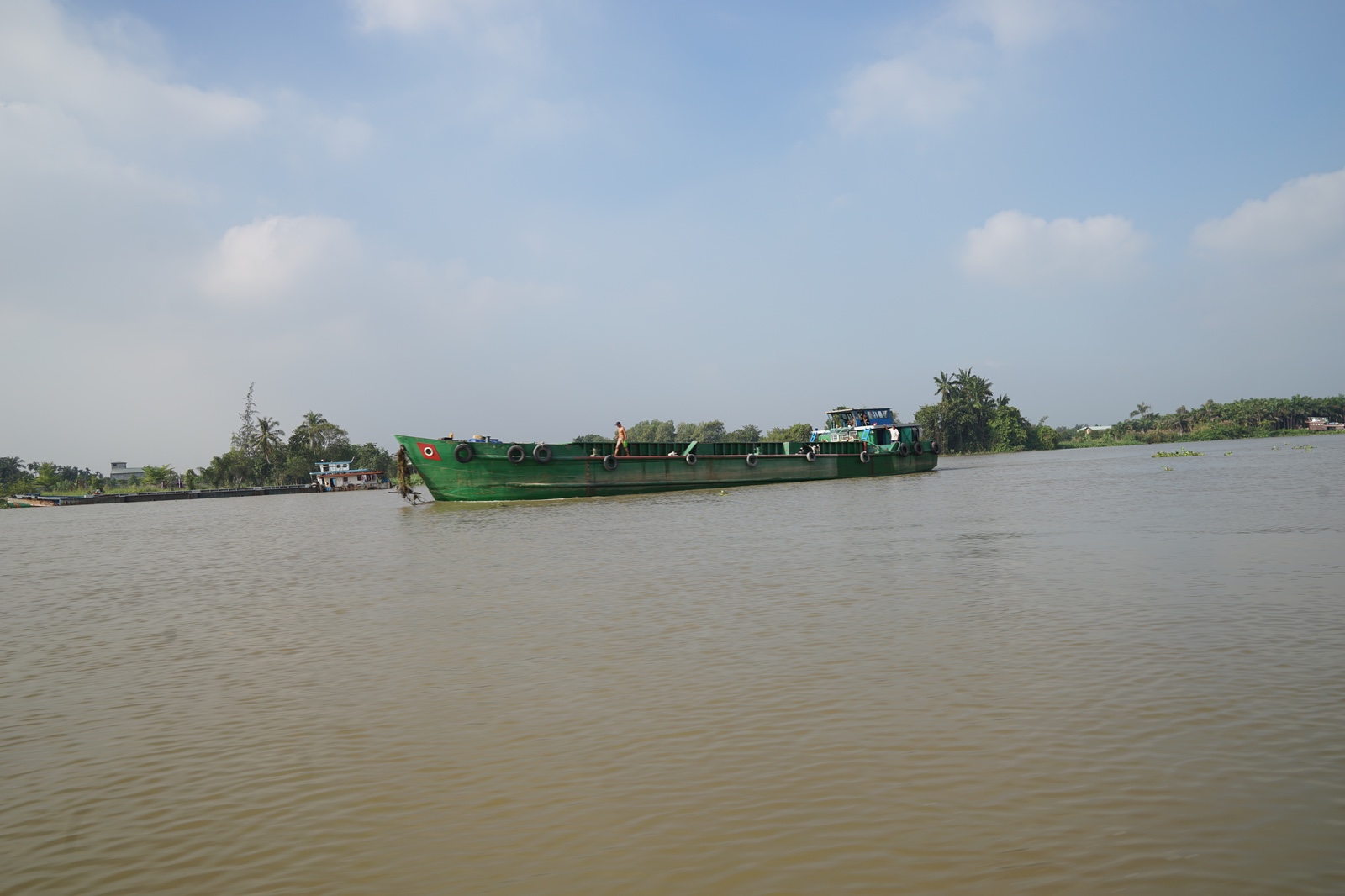 Saigon Snapshots
"Roach Watch" between Nick, Darryl and I on the overnight train to Saigon... it's exactly what it sounds like.
Getting full marks during the XO Tour cathedral part for knowing about St. Anthony.
The XO girls feeding Nick fruit until he could eat no more! (And they call me a feeder!)
Tasting and rating beers at Pasteur St. Brewing Company.
Feeling dazed and stunned after the War Remnants Museum.
The magical fairy lights and tasty food at Secret Garden rooftop restaurant.
Nick being interviewed by a group of Vietnamese students, while I posed for numerous heart hand photos with them.
Doing a highly uncool crouch walk through the Cu Chi tunnels. We were reminded with a laugh several times that they had been "enlarged for Westerners". Yeah alright, we get it...
Wind in our faces zipping along the river in a speedboat to the Cu Chi tunnels.
Drinking coconut porter at the Dublin Gate and cheering the Irish Rubgy team on against the All Blacks... me nerves.
Amazing coffee with milk, honey and ginger on our last morning at Trung Nguyen Legend. Actually all of the coffee - Vietnamese coffee is pretty spectacular.